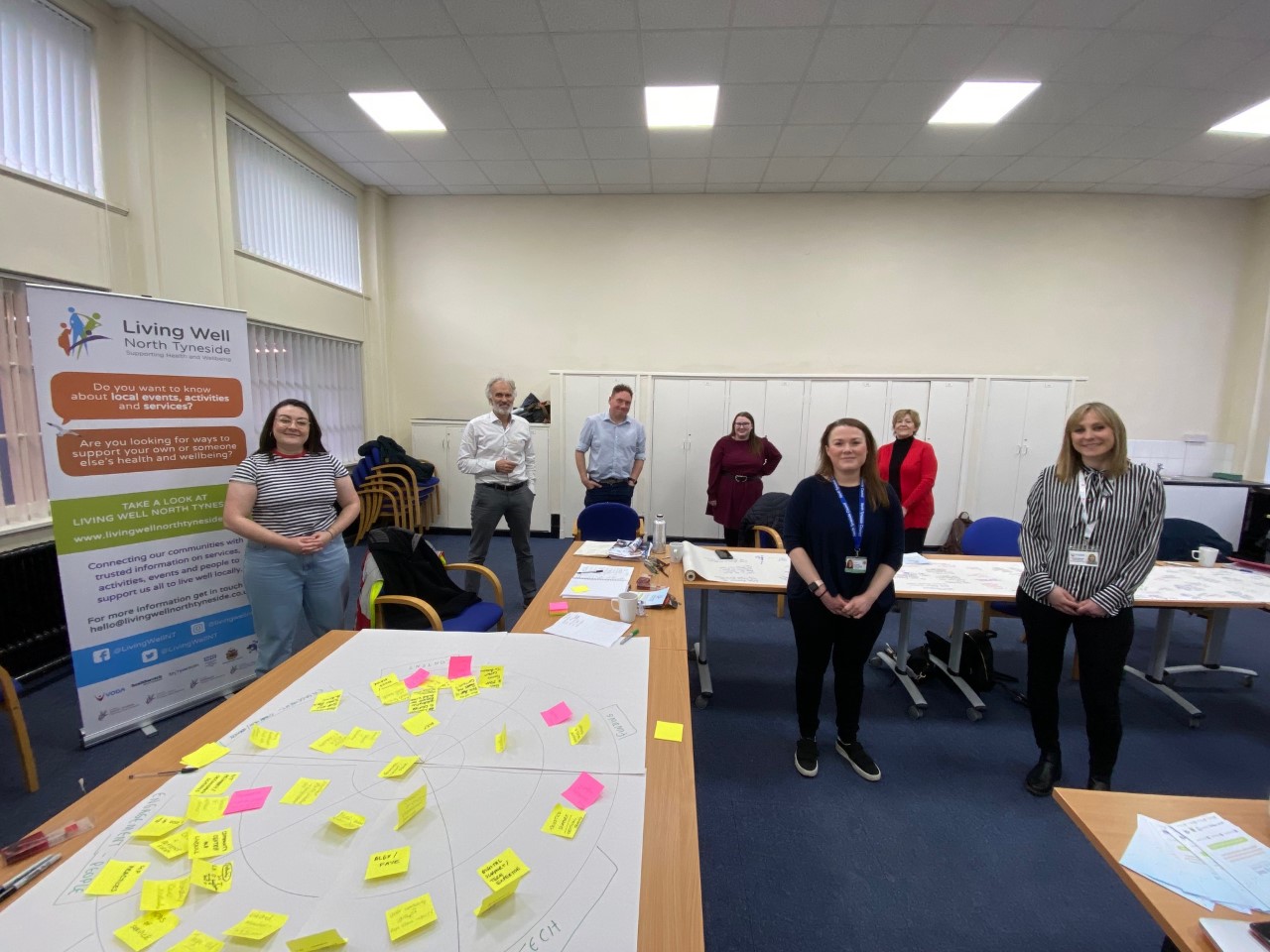 Living Well's first Partnership meeting of 2022!
The Living Well North Tyneside Partnership kicked off the New Year with a rare in-person meeting at the Linskill Centre last week (adhering to current safety guidelines, of course).
It was brilliant to catch up with the LWNT team, have a cup of tea and plan ahead for the future. As a result of the Covid-19 pandemic we have not been able to meet in person in over a year, so it was a really nice change for us all.
The meeting was facilitated by Robin Fry, Chief Executive of North Tyneside VODA and the attendees included representatives from: North Tyneside VODA, Healthwatch North Tyneside, The North Tyneside Patient Forum, North Tyneside Council and The North Tyneside Primary Care Network... Our Tynehealth representative, Dr Eleanor Holmes, was able to attend the meeting virtually which left us all feeling very grateful for the power of technology. It definitely added a little bit of comedy as the laptop she was video calling us on was placed precariously on a stool and carried around for each activity!
At the meeting we discussed the Living Well platform at length, covering everything from what we have achieved thus far, to the future of the platform and some exciting opportunities to come. We know how important this platform is to the residents of North Tyneside and we welcome any feedback you might have for us. If you have used the website and would like to share your thoughts, drop us a line at hello@livingwellnorthtyneside.co.uk. As we've mentioned, this platform is not a finished product but an ongoing project we will develop with time.
As always, if you have any community news stories to feature on LWNT please email alex.woolley@voda.org.uk.
If you're a North Tyneside serving organisation with a focus on health and wellbeing, you can register as a provider with Living Well North Tyneside here: www.livingwellnorthtyneside.co.uk
__________________________________________________________________________________________________________________________________________________
Article and photograph by Alex Woolley (Engagement and Communications Worker for LWNT)